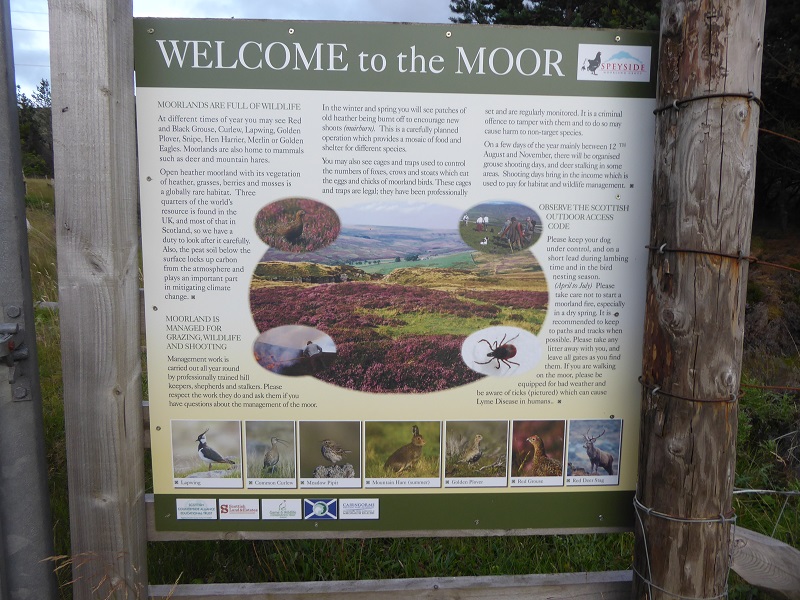 Increasing numbers of a new version of the "Welcome to the moor" sign are now being erected across Scotland, particularly in the Cairngorms National Park, but so far have received, as far as I am aware, little critical comment.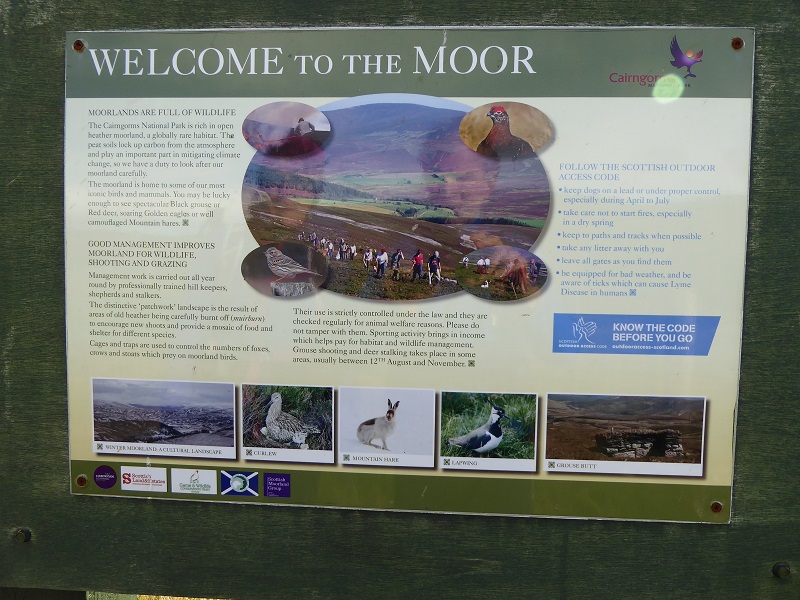 When is a welcome not a welcome?
I have no problem with people being welcomed to moorland, in fact the more the better, but included in both versions of the Welcome to the Moor sign under the section on the Scottish Outdoor Access Code is a rather significant qualification "It is recommended to keep to paths and tracks when possible".  So, people are not really being welcomed to the moor, only to paths and tracks, a small percentage of total moorland.
Now I was involved in drawing up the Scottish Outdoor Access Code (SOAC) and the only place it says that people should keep to paths and tracks is the section on privacy where it advises people to keep to a path or track –  if there is one – when passing people's houses.   The whole point of the access legislation is it gives people a right to roam, whether on paths or off-paths.  While no detailed guidance for grouse moor has been developed under the SOAC, detailed guidance was produced for deer stalking – after endless discussion and debate between recreational organisations and landowners – and that is very clear:
"Any requests (to avoid certain areas) should relate to specific days and apply to the minimum necessary area – this is more likely to encourage a positive response than a longer-term and more general message".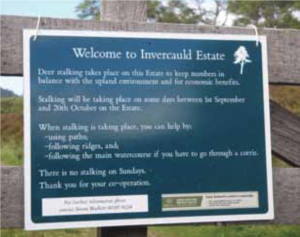 The furthest official guidance goes on deer stalking is to say that when stalking is actually taking place, "you can help by using paths, following ridges and following the main watercourse if you have to go through a coire" (see left).  Contrast this with  the Welcome to the Moor signs.   They recommend people remain on paths and tracks at ALL times.  The implication is that if you ignore the recommendation, you are being irresponsible.  Even for  people who are fully aware of their  access rights, ignoring such signs creates a feeling on unease – will someone challenge you if you go off path?
There is no justification for the "recommendation" on the sign.  Driven grouse moor shooting takes place on only a few days of the year and model signage has been produced to inform walkers that shooting, like deer stalking is in progress.   The Welcome to the Moor sign makes no reference to the use of temporary signs to alert walkers when shooting is taking place because to do so would be to undermine the general message which is the public should stick to the path.   The hypocrisy is these same estates are allowing vehicles, which do far more damage, to be driven willy nilly across grouse moors.
It is significant that these signs have not been endorsed by the National Access Forum and the latest version does not include the SOAC logo.  So why is the Cairngorms National Park Authority, which is the statutory access authority and has a duty to protect access rights, lending its name to an initiative that is trying to undermine access rights?
The conservation benefits of grouse moors?
Its worse than that though.  The first heading "Moorlands are full of wildlife" is for much of the Cairngorms National Park – and particularly where these signs are being erected – a lie.  A few years ago  I started wondering if I was missing something about grouse moor managers claiming moorland is good for wildlife – I would describe myself as a bad bird watcher – and deliberately went for a number of walks over moorland wildlife watching rather than walking up hills.  Apart from red grouse and meadow pipit I have seen very little.
There is a reason for that and its got very little to do with my wildlife obervation skills. There is very little to see.   In the September edition of Scottish Birds, the journal of the Scottish Ornithologists Club,  there was an excellent article about the Lammermuirs which received  national publicity (see here).    Its not just about raptors, since the 1980s waders have declined as much as merlin, while grey partridge and short-eared owl had disappeared completely, the sound of the cuckoo was much rarer, while on the burns common sandpiper and dipper were hard to find.  In addition, the authors found young ring ouzel appeared to have a fatal attraction to traps.    I believe these findings are equally applicable to the Cairngorms.
As evidence for this (the exceptions prove the rule) you could do no better than read the Glen Tanar estate blog (see here) – and thanks to Raptor Persecution Scotland for the tip-off.   The descriptions of stoat hunting hare are fantastic.  What a brilliant estate!  Unfortunately your chance of seeing stoats or raptors in much of the National Park is minimal.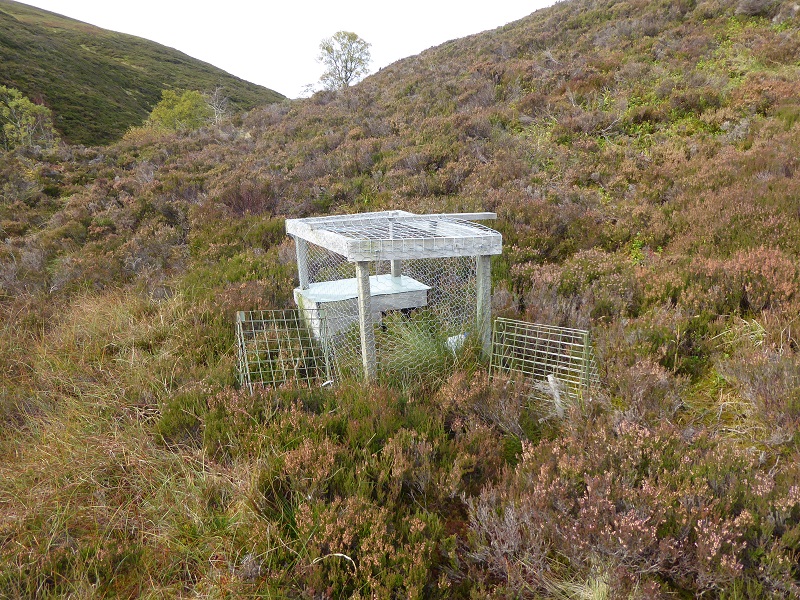 The reasons for this are twofold.   The first is that any wildlife that is perceived as impacting on Red Grouse numbers is being systematically exterminated on most grouse moors in the National Park by a variety of means including trapping.    That trapping is becoming a very political issue is seen by the claims last week (see here) by the Scottish Gamekeeper Association that visitors have been tampering with traps.   The real question is not this – if its happening I can understand why people are angry enough to do so – but why our National Parks allow ANY trapping of wildlife?  And if you think that is radical, its worth reading this comment from the Raptor Persecution Scotland blog (link above) that the UK is the ONLY country in the EU to still allow Fenn traps (the traps you find in the wire cages that are placed on logs across streams to catch stoat and weasel):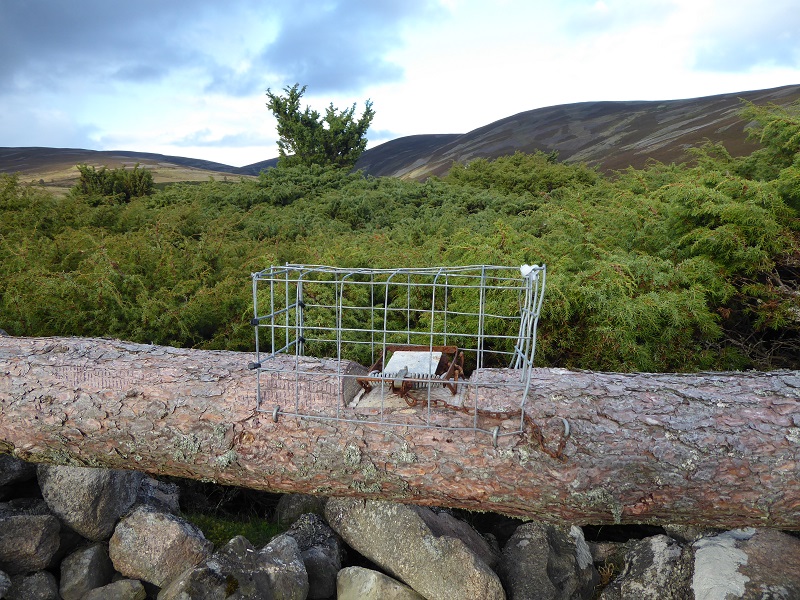 There is a link between the signs telling people to keep to the path and the persecution of wildlife in our National Parks.  Most grouse moor managers just do not want the public to see what is going on.  It won't be long until landed interests start calling for access bans from grouse moors to preserve the rural way of life.  The best thing anyone who cares about wildlife in our National Parks can do therefore is to leave the path, record the wildlife you see (for example on birdtrack) and record traps and other signs of wildlife persecution.
The second reason why you won't see much wildlife in our National Parks is because of the way heather is promoted above all other plants, partly through moorland drainage but mainly through muirburn.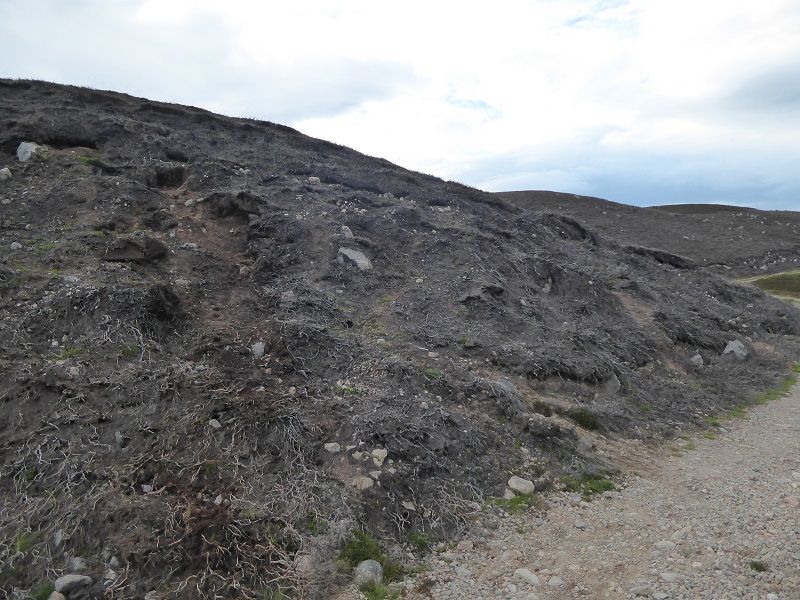 The only reason moorland is a rare habitat globally, as stated in the Welcome to the Moorland sign, is that no other country allows land to be managed in this way and yet we continue to do so, even in National Parks.   On the one hand the Welcome to the Moor sign claims moorland is an important carbon store, in the next its describing muirburn which releases carbon.   The sign claims muirburn is a carefully planned operation when in fact its highly disputed and contentious.  The evidence for this can be seen in the new Muirburn Code which was issued in September: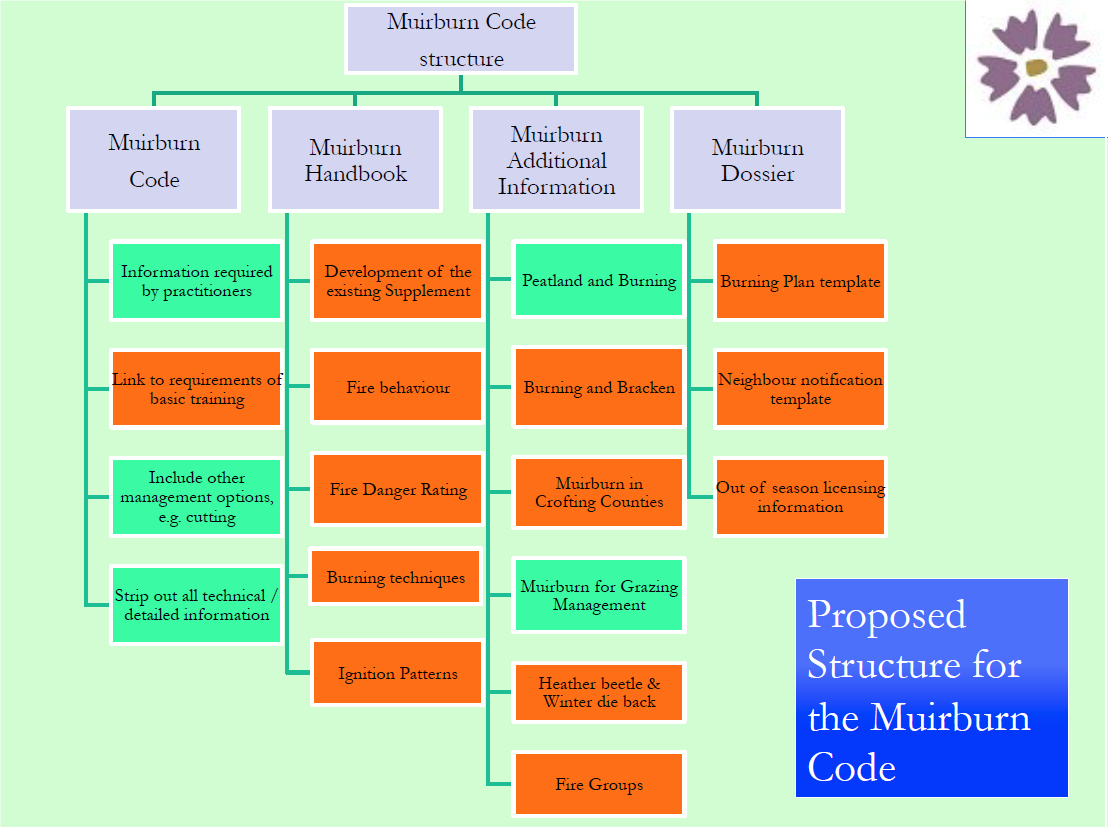 In relation to the Cairngorms National Park, one might ask how the CNPA's endorsement of these signs compatible with what is has said about moorland management during the development of the National Park Partnership Plan:
Controlled muirburn reduces the fuel load and can reduce the likelihood of spread of wildfires. Poorly managed muirburn can lead to destruction of rare habitats, carbon emissions, impact on water quality and creation of wildfires. A more selective approach would provide increased habitat biodiversity by leaving areas of scrub around the moorland edge, rather than managing simply in terms of either forest or moorland.  (The Big 9 issues report).
In some places however, the intensity of management measures to maintain or increase grouse populations is out of balance with delivering wider public interest priorities
During the course of this Plan period we seek to establish, deliver and promote a shared
understanding of what good moorland management looks like in the Cairngorms National
Park. There is national guidance and current initiatives such as the revised muirburn code, and
the Principles of Moorland Management. We will work with moorland managers and all relevant
interests to agree what practical implementation of these means in a Cairngorms context and to
deliver greater public benefits alongside other estate management objectives.
There was nothing in the Partnership Plan to say heather moorland was a globally threatened habitat yet the CNPA has endorsed a sign which says just that.  There is nothing in the signs which says the estates concerned have made any commitment to change the way they manage grouse moors so the implication is the CNPA is endorsing the way these estates are managed at present, which involves muirburn, bulldozing of tracks, persecution of wildlife.
What needs to happen?
The CNPA by endorsing these signs is in effect endorsing the intensive type of grouse moor management, which it says it wants to move away from, and undermining access rights.  The CNPA keeps trying to say its caught between landowners and conservation and recreation interests and needs to take a middle way.  However, when when push comes to shove it appears to end up supporting landowner interests rather than the rights of the public.
What is should do is tell the sponsors of this sign, Scottish Land and Estates, the Scottish Countryside Alliance Education Trust and the Game and Wildlife Conservation Trust that it will no longer support these signs and that the message about access needs to be changed to make it clear that people are welcome all over grouse moors.  If necessary, it could work with recreation interests and the National Access Forum to apply existing guidance under the SOAC to grouse moors so grouse moor managers are absolutely clear about what is acceptable.
Meantime I think the only signs the CNPA should be associated with are on estates like Glen Tanar which do respect the vast majority of wildlife and try to manage the land in the way the CNPA set out in their Partnership Plan.