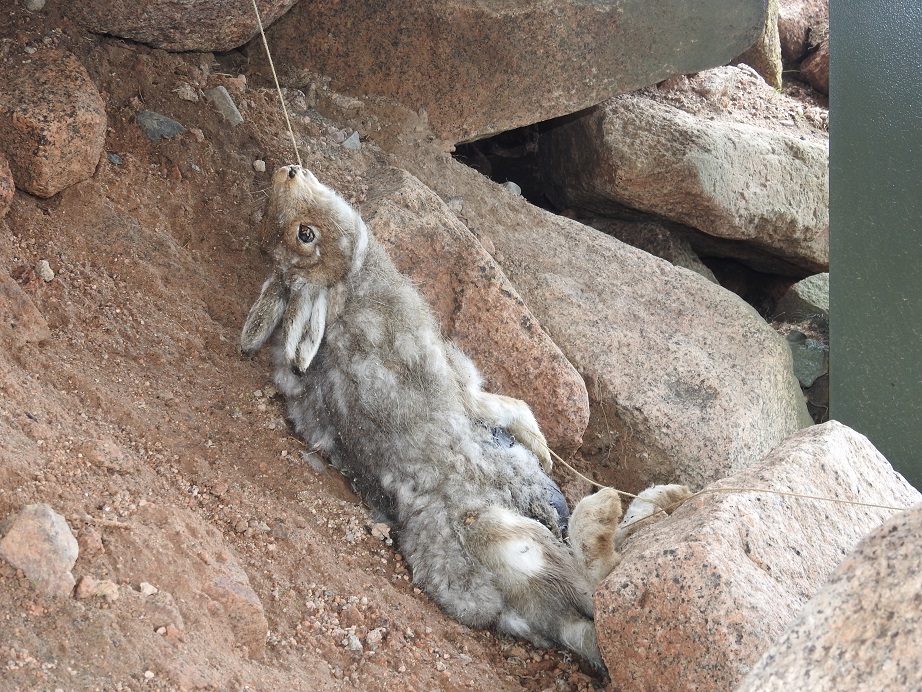 Last week the Scottish Government, in response to SNH's research into the disappearance of satellite tagged eagles (see here) which showed almost a third of golden eagles being tracked by satellite died in suspicious circumstances on grouse moors, announced some new measures to protect Scotland's birds of prey (see here).   Many of the eagles which disappeared did so in or around the Cairngorms National Park (with one in the Loch Lomond and Trossachs National Park)  – (see here for excellent map from Raptor Persecution Scotland)  –  and one of the measures announced is specific to the Cairngorms.   While I can understand why RSPB Scotland and Raptor Persecution Scotland welcomed the measures – after the recent abandonment of a number of prosecutions any action from the Scottish Government is a relief – I think people should be sceptical about the proposals.
On the plus side:
The Scottish Government has pledged to "Immediately review all available legal measures which could be used to target geographical areas of concern".   Since one of the main geographical areas of concern is the Cairngorms National Park,  this review should  include all the measures that could be adopted by National Parks under their existing powers (see here).   This should include a permit system for hunting, use of the planning system (e.g to stop the creation of yet more "persecution tracks" on grouse moors) and cross compliance (so estates where raptors disappear should cease to receive any public subsidies or financial assistance from our National Parks.
Also positive was the announcement that the "expert group" that will be set up will not just look at eagle persecution but "managing grouse moors sustainably and within the law" and this will include "the environmental impact of grouse moor management practices such as muirburn, the use of medicated grit and mountain hare culls".    The expert group should also be tasked explicitly with looking at the impact of hill tracks and control of other predators, such as crow and stoat.
On the negative side:
The Scottish Government ruled out "giving the Scottish SPCA more investigative powers, in light of legal advice".  Its in the public interest this legal advice should be made public.
But then, strangely, it has decided to pilot special constables in the Cairngorms National Park in order to "Increase resources for the detection and investigation of wildlife crime".  This was not a new announcement, it has previously been included in the Cairngorms National Park Plan which explains why it was warmly welcomed by Grant Moir in his response to the Government (though to be fair to him he did condemn raptor persecution absolutely (see here)). It appears unlikely to achieve anything.  If the SSPCA, which has professional staff, cannot be given powers equivalent to the police, what will volunteers achieve?   What's  the CNPA going to do when when the lairds ask all their tenants to enrol as special constables – another case of self-policing? And will the CNPA allow Raptor Monitoring Workers and members of RSPB staff enrol as special constables?    Its hard to see how this can work. In any case the proposal misses the point:  the idea that special constables will be able to patrol miles of grouse moor is farcical and  the employment of even 100 special constables is unlikely to lead to the recovery of any "disappeared" satellite tagged golden eagle and even if they do detect more crime, what we know from what's happened over the last few months is that the landowners aren't prosecuted anyway (see here).     It would be far more effective for the CNPA to stop funding landowners to employ Rangers, employ Rangers directly and use them to enforce hunting byelaws.
The proposal to "Examine how best to protect the valuable role of gamekeepers in rural Scotland" is a farcical.   The Scottish Government might as well have announced how can we continue to exterminate wildlife in Scotland, because that is what Gamekeepers are employed to do.  Now I am not against Gamekeepers as people, they usually work in very difficult circumstances, in precarious employment which depends on their success at increasing grouse numbers.  What we need though is to look at how we create new and different types of job in the countryside which Gamekeepers could move into:  the National Park, which is tasked with promoting sustainable economic development, should be a the forefront of this.
In the category, too early to tell:
Whether the expert group is any more than yet another talking shop (the Moorland Forum existed for years) will depend on whether Roseanna Cunningham tasks it with achieving real change.  There is a precedent for her to follow, the National Access Forum, (on which I sat) and which was a talking shop until Lord Sewell tasked us with developing proposals within six months which would result in better access rights and told the landowners if they didn't agree, the Labour Government would legislate anyway.   Unfortunately, the Scottish Government at present appears to have ruled out primary legislation when I believe the threat of national hunting legislation would concentrate minds as it did with access.
"Commission research into the costs and benefits of large shooting estates to Scotland's economy and biodiversity."  There is already a large amount of research into grouse moors and its unclear what more research the Government believes is needed.  In my view there is a gap and that is looking at the alternatives, in other words the cost of grouse moors, both economically and ecologically, compared to other ways the land could be used.

Wildlife persecution and our National Parks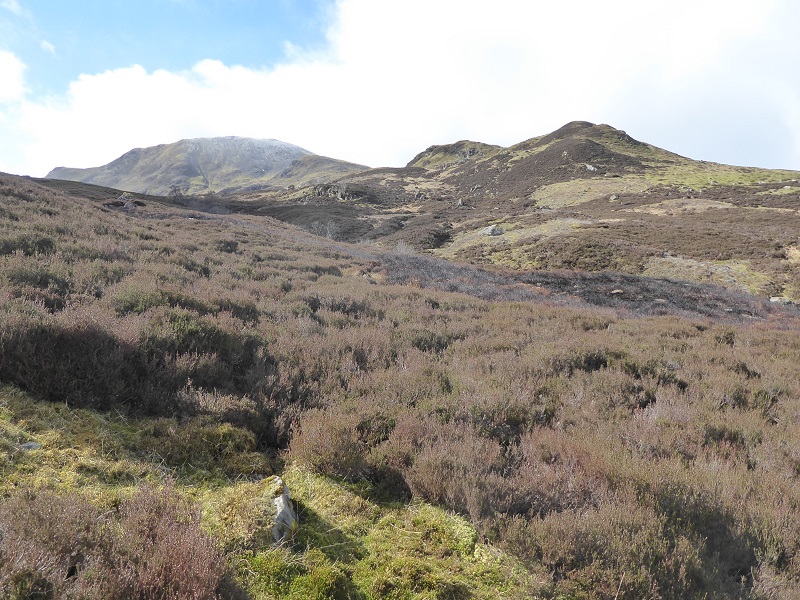 While wildlife persecution is a far more obviously a problem in the Cairngorms than in Loch Lomond and the Trossachs, it goes on in both National Parks.   I have commented on Parkswatch before that its much easier to see a fox in urban Glasgow than it is in Loch Lomond and the Trossachs.
In considering wildlife persecution – and that includes the actions announced by the Scottish Government last week – whatever standards and rules are adopted, they should be higher and better enforced in our National Parks than the rest of Scotland.  What this should mean is that animals that may be lawfully culled elsewhere – such as crows and stoats – should be protected in our National Parks and cease to be treated as vermin.   Protecting wildlife, so all can experience it, should be a fundamental part of what our National Parks are about.  Our National Parks are a long long way from that.
It appears that the Loch Lomond and Trossachs National Park Authority don't even recognise there could be a problem.  In its draft National Park Partnership Plan out for consultation (see here) there are references to "rich", "varied" and "iconic" wildlife, with scarcely a mention of what this wildlife is and no mention of what is missing due to habitat degradation  (conifer plantations and overgrazed hills) or wildlife persecution.   There is no reference to the fact many upland Sites of Special Scientific Interest in the National Park are in unfavourable condition and what could be done about it.   There is one reference to  "important populations" of species such as golden eagles and Atlantic Salmon and that is it:   there is no explanation about whether the number of breeding eagles in the National Park are what one would expect and not a single reference to raptor or wildlife persecution.    The conservation purpose of the LLTNPA appears to be limited to keeping campers away from loch shores (which were once far more intensively used) and tackling a few invasive species rather than doing anything positive for wildlife or habitats.
While I have been critical of the CNPA, it is miles ahead of the LLTNPA in the priority it gives to conservation in general and wildlife persecution in particular.   The most important thing is it recognises there is a problem "The satellite tagging reviews findings are deeply worrying" and also that it has pledged in its National Park Plan (see here) "to eliminate raptor persecution".   In the original draft plan the commitment was to improve raptor populations, which was hopelessly vague, and in my view the revised plan is significantly stronger.  The problem is the means that the CNPA is proposing to address raptor persecution – such as special constables and working with landowners in the east of the Park – are not strong enough to work.    It now though has an opportunity:   the Scottish Government announcement in effect gives permission to the CNPA to launch a public consultation on all the legal measures it could adopt to eliminate raptor persecution including byelaws, use of the planning system and cross-compliance.   The CNPA should take the opportunity and get on and do this (while the LLTNPA would be well advised to follow in their footsteps).