By Ross MacBeath
Perhaps, after all the publicity even Loch Lomond National Park Authority have conceded that many of the camping permit zones they created in the Trossachs are not suitable for camping.  This may explain why certain zones have been temporarily removed or do not appear on the permit booking system with the consequence that the LLTNPA has failed to deliver the 300 "new" places it promised within the camping management zones.

Forest Drive 'C' was removed on a temporary basis but has now been reinstated this is very unfortunate as the area has a high conservation value and should not be a campsite at all.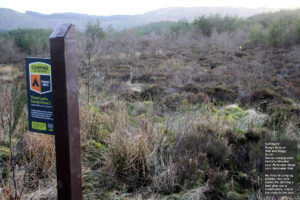 Forest Drive Zone 'C'  Encouraging people to trample an ecologically sensitive area in a futile search for non existing campsites is as destructive as it contradictory to the term conservation.
This  zone is part of a greater area favoured as a breeding ground for lizards and through it's wet aspect and vegetation, midges and ticks.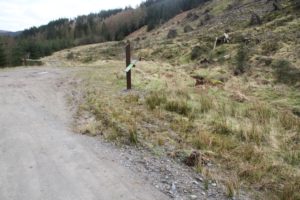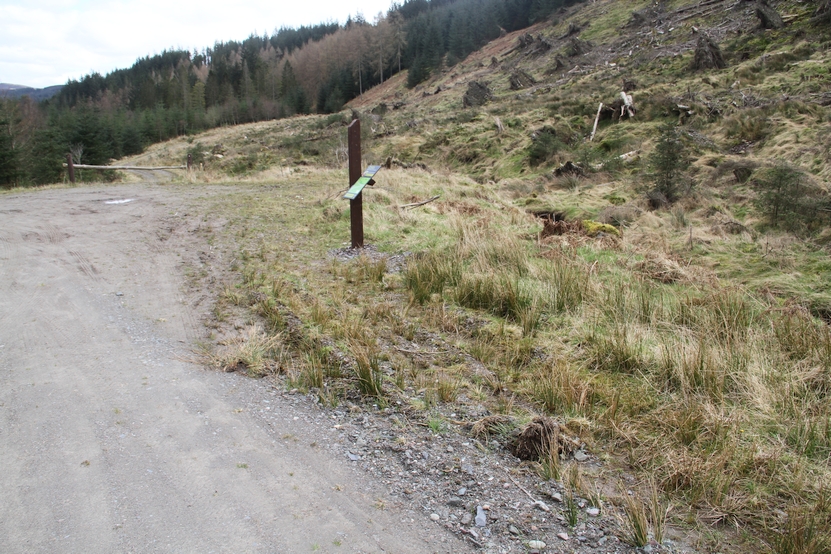 Forest Drive Zone 'D'   – 24/02/2017
This zone has been removed from the permit booking system, a previous article on parkswatch having shown  zone 'D' as a wholly unsuitable area for camping being located in a recently clear-felled forest, with all the charm of a landfill site.  It has no viable pitches in an area no one would ever chose as a destination, never mind pay to do so, this is an affront to visitors.
Forest Drive Zone 'K' The 14 camping pitches credited to this zone have all been removed from the permit booking system.  This was a ridiculously extended zone with no viable pitches on the long narrow section to the side of Forest Drive, an area any self respecting camper would avoid in any case. The LLTNPA wrongly claimed that toilets were available at this zone.   The provision of parking for 14 vehicles was never described, other than to declare it was limited.
Forest Drive Zone N
I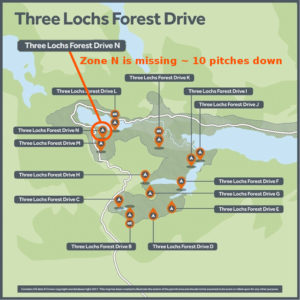 have not yet been able to find any details for Zone N.  It was shown on a LLTNP Map but it's not clear how many pitches were allocated.  Working backwards the total for Forest Drive was supposed to be 72 and there are 62 at other zones giving us 10 pitches missing which are presumably accounted for by Zone 'N' and Zone 'A' if there is one – it has never appeared on any map.
Altogether this gives a total of 26 Pitches missing from the booking system at Forest Drive alone and of course their are a significant number of other zones just not suitable for camping.   Significantly, not a single one of the zones for Trossachs Rd includes photographs of what the ground looks like, unlike other areas of the National Park.
Other non-functional permit zones identified so far
Loch Achray South – has owner's permission been given to use this site?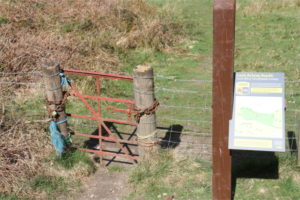 Potential campers and visitors have been locked out of the 4 pitches at south Loch Achray with a triple locked metal gate.  The clear message is access for visitors is not permitted at this time and its fair to conclude this zone is Out of Service.   Whatever the case,  it should not be locked.  The locks raise questions about the right of visitors to access this area.
Loch Venacher North, Zone A, also locked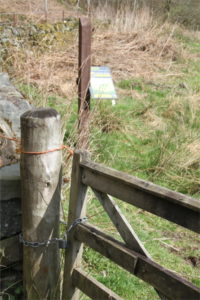 Loch Venacher North Zone A is also locked, another 4 pitches denied to campers on top of the 30  described above.  Its possible therefore there has been no agreement with the landowner however it may also be due to the zone being unfit for use.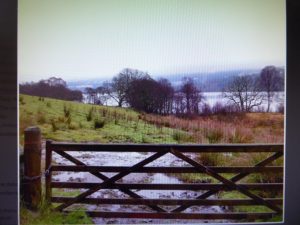 Photo on left from LLTNPA website 4/5/17 showing how attractive the zone is for camping – you can just see the locked gate.
Locked gates and the Right to Roam!
This raises the question of what is going on with greater access to the National Park.  It was never anyone's understanding that Permit Zones were for paying customers only nor that they were intended to undermine the general right of access for other activities.   Now all visitors are being excluded with locked gates without explanation – a clear denial of access rights which the National Park, as the statutory access authority, was set up to uphold.
Which ever way you look at it the required 300 pitches have not been provided!
Add these pitches to the unusable ones on West Loch Lomond and the disaster at Loch Chon and its quite clear that the LLTNPA has failed in its commitment to Scottish Ministers to provide 300 new camping places by the 1st March.   Roseanna Cunningham, SNH and the LLTNPA auditors at West Dunbarton Council take note!
A number of organisations and public bodies only supported the camping byelaws on the basis that sufficient camping places were in place BEFORE the byelaws came into effect.   When are those organisations going to start speaking out?