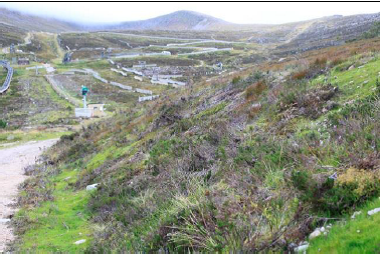 The CNPA planning committee is today but there is NOTHING on the agenda on the retrospective application for the Shieling Hill track or other works which Natural Retreats undertook without planning permission(see here).  The deadline for determining the planning application was 6th October so I thought it might appear but the CNPA  planning portal still does say whether the application will be decided by Committee or not.  Committee Members should ask officers what is going on.
Meantime, here's some more evidence for them to consider.  Thanks to a reader for some photos of the bank  which was "reprofiled" by Natural Retreats without planning permission and which they have since claimed makes the area look more natural.  The latest photos show the revegetation referred to by the ecology adviser does not look quite so impressive from other angles.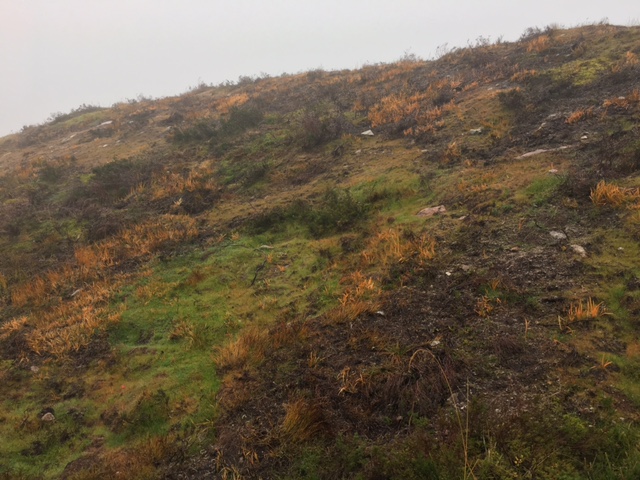 The bank below the Shieling rope tow 19th October 2016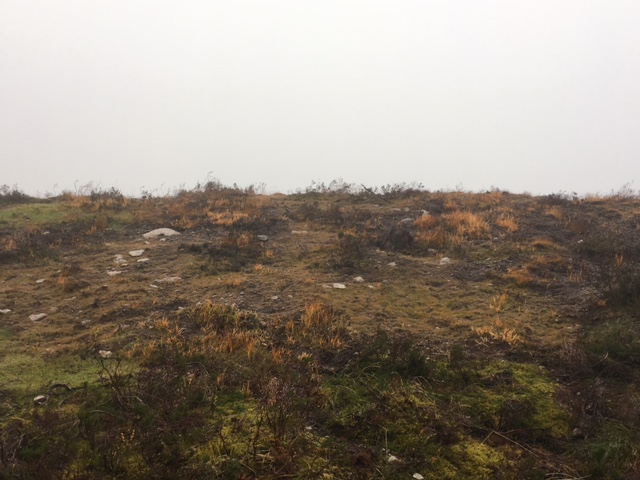 The lack of vegetation compared to what was there previously is obvious.  More evidence that Natural Retreats did not store or re-use most, if any, of the vegetation whch covered the old bank before they destroyed it in order to obtain material to raise up the bottom pylon of the shieling rope tow.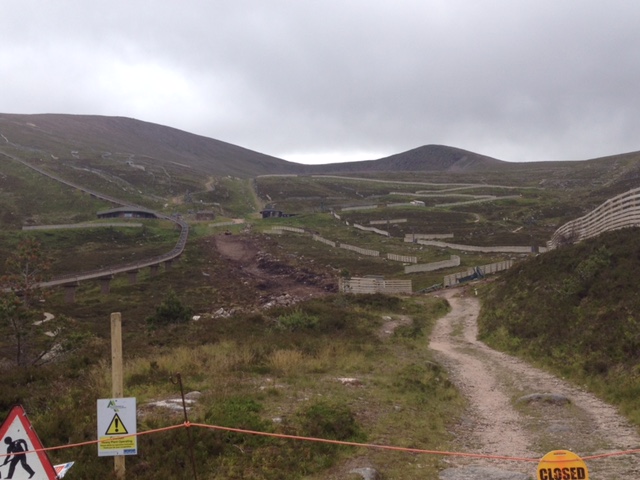 I was on the hill yesterday with a civil engineer who had been involved in construction of the funicular.  Not only was all the vegetation stored but each layer of soil was stored separately (in bags) and replaced in the right order.   The people involved made sure everything was done properly because they knew if not the then planning authority would have landed on them like a ton of bricks.  Everything they did was scrutinised.   The problem with the Shieling rope tow was not so much in the original planning – the Method Statement setting out the proposed construction techniques said most of the right things (its quite easy of course to pay consultants to write down all the things that should  happen) – it was the complete lack of monitoring by HIE and a lack of will on the part of CNPA to take enforcement action as soon as they were informed of what was going on.
Unfortunately, our National Parks are not alone in failing to enforce Method Statements.   The consequence has been that its common across Scotland for Method Statements, which tick all the boxes in terms of setting out good practice, to be ignored in practice.   Our National Parks should be doing better.  The current silence from the CNPA about the Shieling Hill track suggests they are simply hoping the matter will go away.